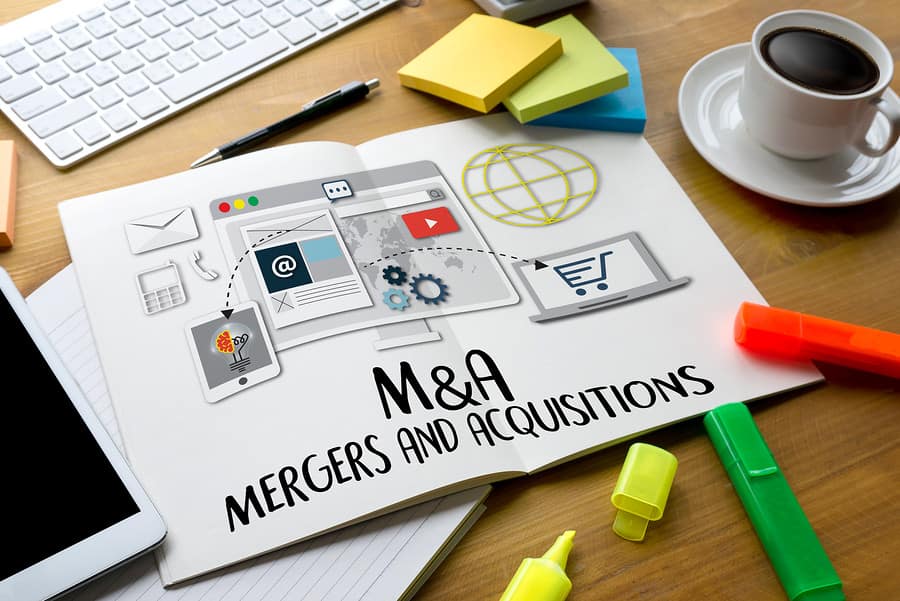 Business acquisition search
Growth is often achieved more easily through acquiring competitors or similar companies than through growing organically. Our business acquisition search offer provides a cost-effective and confidential way to look at the market and potential opportunities – without drawing undue attention to your interest and plans.
As a long established executive search firm, we are skilled at researching and assessing markets to find individuals for key job roles. In recent years, we have put those skills to use for a number of clients to identify and approach potential targets in a business acquisition search.
Our four step company acquisition search approach
Build a profile of your target

We can help you to create a profile of your ideal acquisition target. Just as in an executive search for jobs, success starts with a good, clear brief and understanding of what we are looking for. What industry, what specialisms, what size, what turnover and profitability, what directors/owners profile, what location(s) and so on. Also of course, and indication of your budget.

A full understanding of your requirements and goals from this project is essential in producing a good outcome.

Desk-based research

Using the skills gained from years of executive recruitment search, we will undertake a full research exercise to identify potential target companies. Using trade, printed and online references, along with our extensive network of contacts in most industries, we can quickly gather data, producing a list of companies that meet the criteria.

This document will contain business information, director and shareholder details, recent press/news cuttings and financial data. We can then agree on a shortlist of companies to approach.

Initial approach

Once the initial research list is presented to you, we will agree a primary target list.
We will make direct contact with Principals in the agreed target companies. Initial contact will be confidential in nature, later moving to a non-disclosure agreement.
We will filter out time-wasters and the mildly curious, focusing only on the genuinely interested. Regular reports will be submitted and all potential enquiries will be passed directly to you or your professional advisers.


Ongoing discussion and negotiation

We will stay involved with all parties for as long as required to facilitate discussions and negotiations until the conclusion of the project.

Assessment and management audits

When you are looking at company acquisitions and mergers, you need to have a clear view of the capability of the people and teams in your target business.
This is where are people and leadership assessment tools provide you with great insight into exactly what you are buying. A full management audit highlights the organisational culture – will it be a good fit for your business – and the strengths and potential of key people.
The financials are important of course, but without the right people your investment could get a poor return. Learn more about our assessment and management audit work here.
We have also worked with company owners seeking potential buyers Contact us for more information.
Examples of business acquisition search projects
We were asked to identify and approach consulting engineering companies on behalf of an overseas investor.
Focusing on small, privately owned specialist firms, with a strong cohort of skilled staff, we looked at firms with up to 50 employees.
22 companies were identified as meeting the criteria, and initial approaches made to 13. Two showed serious intent and discussions continued with the Principals.
---
An international design agency wanted to increase its presence in the UK.
It was looking for specific expertise in virtual reality and animation to enhance their existing product design capabilities as well as good contacts with the local market.
Agencies in the £2-5m turnover range were researched and approached, resulting in six firms signing the NDA.
The project was shelved due to the investor's changed priorities.
---
An owner-manager of a long-established commercial interiors business sought an exit and potential retirement.
We were asked to look at options, which included a trade sale, an MBO or finding a successor/investor in the business.
We ran both campaigns concurrently, using our network to approach potential buyers and also to search for a Managing Director who might invest and ultimately become a major shareholder.
While the business acquisition search produced 2 serious enquiries and discussions, we finally recruited a new managing director for the company.
Our experience and expertise in Executive Search is the ideal background for conducting discreet research and discussions with owners and principals of businesses looking to sell or buy.
We know the importance of a persuasive proposition, how to engage and entice people into the process – and to quickly establish how genuine their interest is.
While we are happy to support later negotiations and will remain involved in the project as required, you will need to have your own legal and financial specialists to advise on any deal.
In terms of fees, we treat this the same as a senior level executive search project with staged payments. This is a cost effective way to assess the potential for your deal, understand your competitors and the likely market and make confidential enquiries to prospective business acquisitions and buyers.
Seen enough to get in touch?
Call bfpeople on +44(0)333 202 2225 or complete the short form below to speak to us about your requirements and plans.