Whatever your sector, wherever your location, you'll be talking to people with knowledge and experience at bfpeople.
People are our business: our core disciplines of recruiting leaders and developing talent works in all sectors. We have worked in most industries and sectors, recruiting and assessing leaders in all disciplines and supporting the development of individuals and teams at all levels.
bfpeople is a boutique firm with a core of consultants and a network of trusted associates who bring immense technical and functional expertise to any industry.
We work with all industries, but much of our work is focused on five key industry sectors: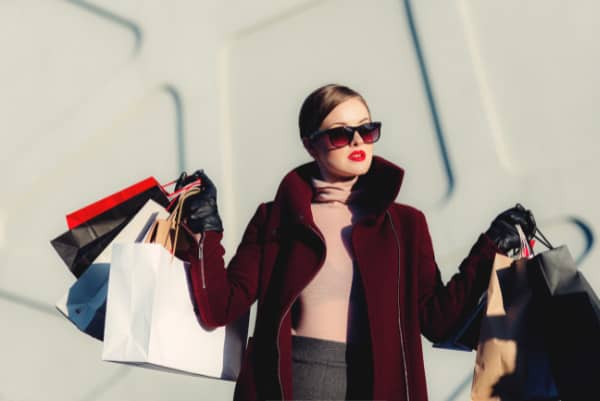 Retail, consumer and leisure industries
Companies in the retail, consumer and leisure sectors will only survive and thrive by having the most talented people in their business – building a great brand in not enough. Whether in front-facing sales and customer service roles or in "behind the scenes" functions such as buying, design, marketing and logistics, great leadership and a productive, engaged workforce are necessary factors for success.
Today's leaders in this field need to be agile – able to adapt to rapid change and customer needs.
The team at bfpeople have extensive work experience in retail, brands, hospitality and leisure. We have created and grown consumer brands and worked in senior design and buying roles in national & multiple retailers. We have also sold products to independents, multiples and grocers, as well as to the hospitality industry.
bfpeople has designed in-house recruitment and assessment processes for leading FMCG and car brands, created situational judgement questionnaires for luxury retailers and logistics firms and trained multicultural staff in supervisory and presentation skills.
Whether you are an established retailer, an emerging brand or in hospitality and leisure, we have stood in your shoes. You can trust bfpeople to support you in finding and getting the most from your people.
Recruitment

IT Director – homewares multiple retailer
——

Retail/Store/Regional Managers – various retailers
——

UK Sales Manager – Musical instrument manufacturer

——
Visual Merchandising Managers – numerous retailers
——
Sales Director – FMCG
——
Recruitment of complete sales team – consumer electronics
——
Managing Director – travel retail
——
Product Design Managers – gifts, FMCG
——
Head of Creative Services – Cosmetics brand

Assessment & development

Design of "situational judgement" application form – luxury retailer
——
Leadership assessment of Head of Buying – multiple retailer
——
Assessment & Development Centre design & delivery – car retailer group
——
Customer Service & Presentation Skills training – consumer goods
——
Assessment and recruitment of contact centre/customer service staff – various retail/consumer brands
Media, Creative and Digital sectors
The media, creative and digital sector is booming. The Creative Industries currently provide over 2.3 million jobs in the UK and is a fast growing sector, creating great competition for technical, creative, commercial and leadership talent. Great creative people are difficult to find and much of our work in this field is focused on search recruitment.
With existing clients in media and film, advertising and marketing communications, digital, software and SaaS, architecture, music and publishing, bfpeople offers the full suite of solutions designed to fit the creative industry's unique requirements. This includes recruitment for leadership and specialist functions, engaging and relevant assessments and bespoke training and coaching.
In addition, bfpeople has its roots in the point of sale, point of purchase and retail design industries. Established as BFP Executive Recruitment in 1990 by Brian Ford Powell in Leicester, the UK's centre of POS and retail design and manufacture, we have an in-depth understanding of the sector, having worked with most leading producers, designers, agencies and installers and furthered the careers of many of the industry's leading figures.
With up to 80% of new consumer products failing, the right environment, presentation and display can be a crucial factor in any brand's success. So the drive for the best talent in this competitive sector is intense.
Today, our clients cover the breadth of this growing sector – retail design agencies, shopfitters, POS/POP designers and manufacturers, VM, mannequin and accessories suppliers and installation specialists – as well as completing numerous in-house store design, instore, VM and trade marketing assignments for retailers and brands.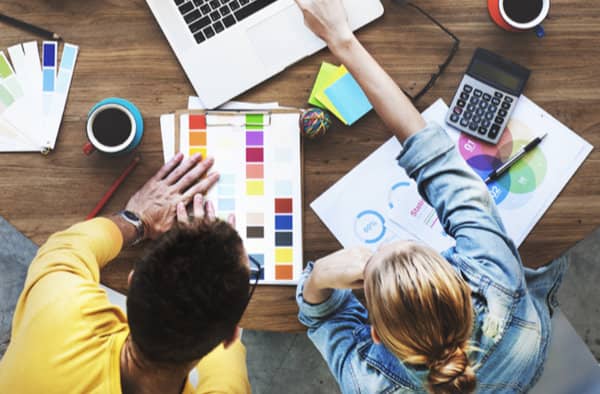 Recruitment

Operations Director – film/studio products

Managing Director – advertising agency

Technical/Engineering Director – digital/streaming media

Director of Digital Transformation – comms agency

Key Account Directors – global cloud/tech group

Customer Services Director – PR/marketing services

Creative & Agency Directors – advertising/marketing agency

National Operations Manager – architectural design group

Managing Director – temporary POS/POP

Creative Director – shopfitting

Sales Director – retail design agency

Innovation Engineer – retail interiors

Head of Purchasing – fit-out

Managing Director – shopfitting

Assessment & development

Coaching for performance – business development manager

Account Management training – POS & display manufacturer

360° assessment & workshop – design agency

Assessment of Commercial Director candidates – commercial interiors

Leadership coaching – Managing Director – POS manufacturer

Development centres design & delivery – Account Directors

Leadership develop programme – strategic communications director

Assessment of future leader potential – digital agency

Executive coaching – MD of digital marketing agency

Bespoke sales training – design agency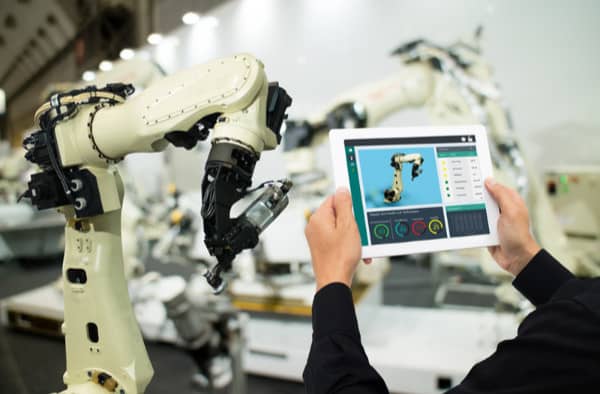 Industry and technology sectors
Leaders in the constantly challenging and changing Industry and Technology sectors need to be strategic, yet agile – able to quickly change pace and respond to fluid environments. Globalization, innovation, skills shortages, labour costs, funding and investment are all top of the agenda issues. Today's managers and future leaders must be able to address these challenges and create opportunities that ensure the future success of the sector.
bfpeople's work in industry and technology focuses on recruitment, coaching and training to support leaders in rising to the challenge. From energy (including oil & gas and renewables), manufacturing, innovation & research, automotive, aerospace & defence, plastics, electrical, electronics, mechanical & process engineering, communications and tech start-ups, we have worked with clients throughout the UK.
And as the UK partner of Executive Resources International, the global executive search network, we can support your international growth and we work with many overseas companies that are establishing or expanding their operations in the United Kingdom.
Our full range of recruitment, assessment and development services have been used in this sector to support the growth, profitability and sustainability of our clients.
Recruitment

Country Manager – automotive manufacturer

Manufacturing Director – low volume precision engineering

Sales Manager – wind turbines

Head of Engineering – renewables

Graduate recruitment programme – engineering/manufacturing

Operations Director – public transport

Country Manager – industrial automation

Sales Director – machine vision

Design Engineers – automotive components

Health & Safety Manager – steel production/processing

Drilling Engineers – oil exploration & production

Assessment & development

Leadership Development Programme – industrial fixings

Sales training for technical specialists – enterprise software

Job evaluation programme – railway engineering

Career transition and outplacement – design engineering and manufacturing

Graduate Recruitment Assessment Centres – energy industry

High potential assessment of engineers – international aerospace

Board level 360 Assessment & individual coaching – precision engineering

Management audit for investors – tech start-up

Assessment for restructuring – various industries
Professional and financial services firms
In terms of economic output, the UK financial services sector contributed £174 billion or 8.3% of total UK gross value added in 2021. Including related professional services that support the industry, the totals rise to £261 billion and 12.5% of economic output, according to TheCityUK. The legal services sector add another £32 billion and 3% of GVA, (figures from 2021).
These important, major employment areas needs strong leadership – in a way that is often different from other industries. Attracting, developing and retaining motivated, talented, results-oriented professionals in this highly competitive environment is part of the challenge.
Managing high performing professionals is often compared to "herding cats": identifying the best people for recruitment and promotion, or dealing with poor performance, can be problematic.
bfpeople has worked with law firms, accountancy practices, banks and a variety of consulting businesses. Projects include the assessment of "partnership-readiness" for senior staff, leadership assessment and development for technical specialists, recruitment in many functions and coaching for performance.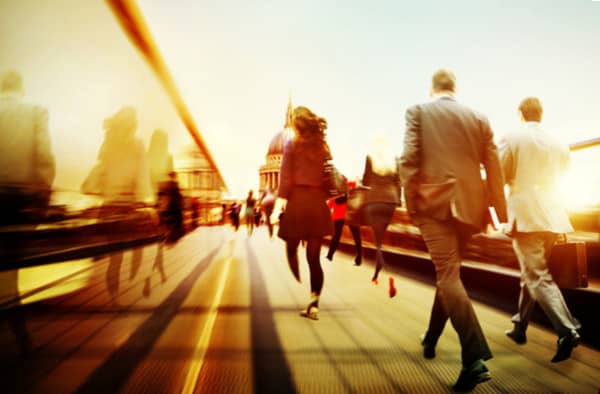 Recruitment

Affinity programs manager – non-life insurance

Compliance manager – financial services

Underwriting manager – household insurance

Head of conveyancing – national law firm

Management consultants – various consulting firms

Assessment & development

Fast track leadership assessment – high street bank

Conflict management training – management consultancy

Individual leadership assessment of potential partners – law firm

Career coaching – financial services

Leadership assessment and coaching – quality systems consulting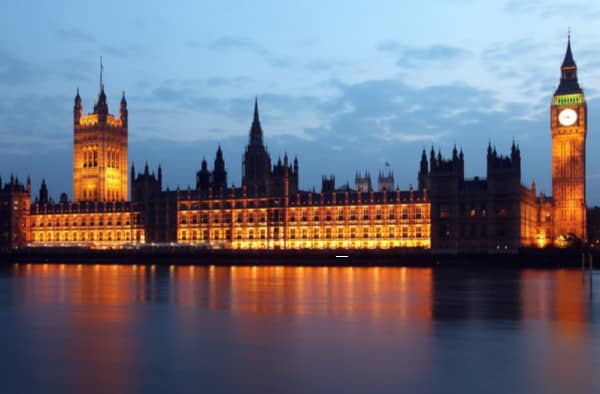 Government and third sectors
These are difficult times for all public sector or third sector organisation. The UK economy means doing more with less: reducing costs while maintaining front line services is a real challenge for everyone in the organisation. Those choosing to lead in these sectors need to constantly acquire new personal and leadership skills. The requirement to build partnerships with stakeholders, external and commercial agencies, is as important as managing financial and human resources. They also have to manage, motivate and retain a workforce that is under pressure, sometimes disillusioned – and faced with fewer opportunities for promotion than ever before..
bfpeople has vast experience of working with the UK public sector. We understand the culture as well as the challenges ahead. Over more than 20 years, we have had a specific interest in Leadership in the public sector and have been able to conduct and present research in this topic. Our extensive experience includes recruiting, assessing and developing Chief Officers in Local Government, Senior Academics in Higher Education and Head Teachers for Schools, as well as key roles in Health, Police & Probation services, central government and a variety of NDPBs, Charities and Volunteer organisations.
bfpeople offers the public sector a bespoke consultancy service to help you get the best out of your staff so you can be sure you're in the best shape possible for the tough times ahead. We work with people at all stages of the employee life cycle from recruitment through retention and to redundancy and retirement. We understand how the sector works and we recognise that one size does not fit all. And, whether you are interested in recruitment, assessment or development, we will never come to discuss a project with a ready-made solution.
We have completed research into leadership styles within local government, using data from the Leadership Judgement Indicator and other psychometric exercises. The results are interesting and a summary can be read by clicking here.
Recruitment

Chief Officer appointments – various local authorities

Senior Manager appointments – housing association

Search for Consultant Physicians – NHS Trust

Recruitment support for senior academics – Universities

Head of marketing – emergency services

Contact centre team – housing association

Assessment & development

Assessment for recruitment of PVC – university

Leadership development & coaching programme – local authority

Cognitive diversity assessment – charity

Assessment centre design & delivery – university

Board restructuring assessment – NDPB

Leadership assessment & benchmarking – local government

Assessment & coaching – Head of Communications – NHS Trust

Interviewing and assessor training – local authority