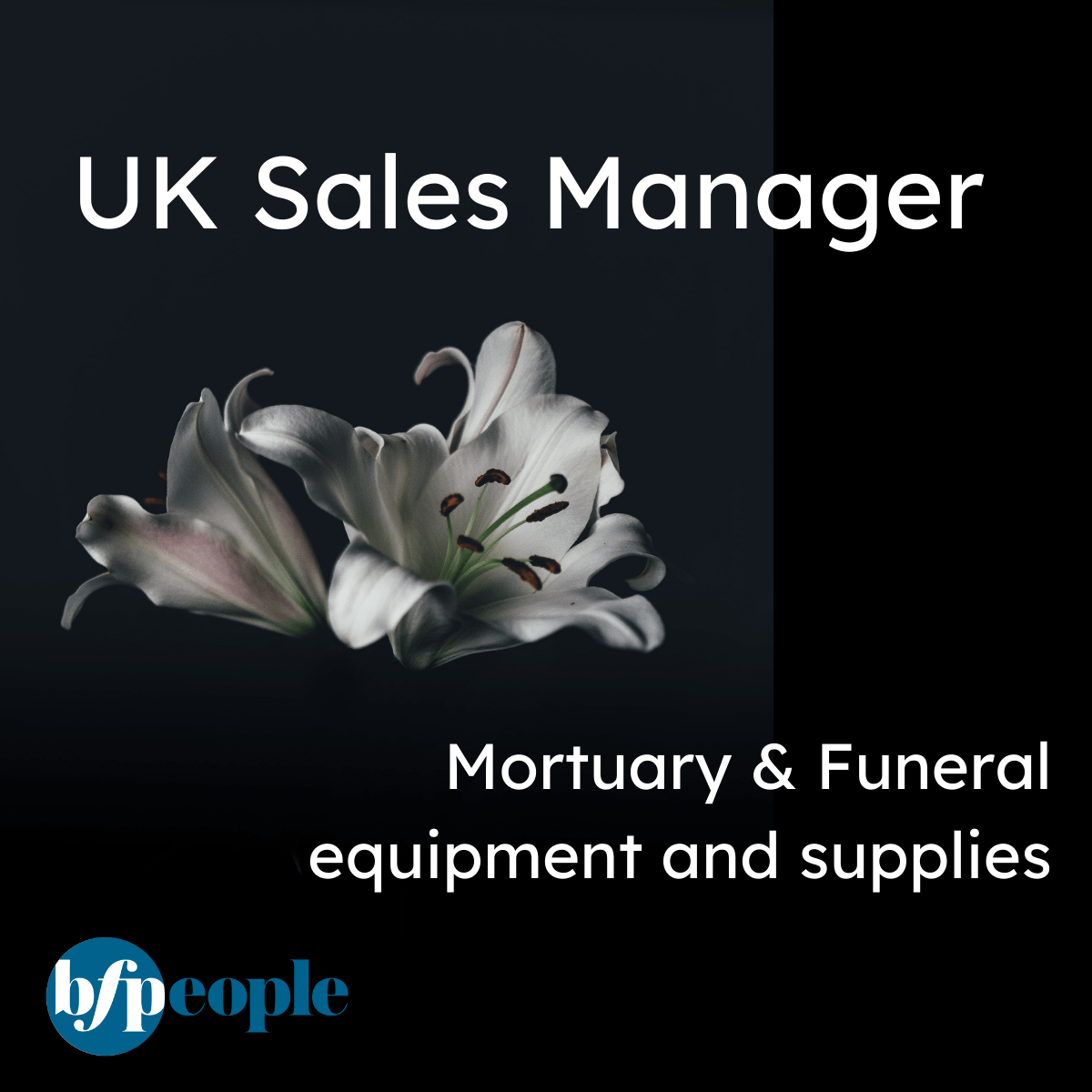 Home based with nationwide travel required
Negotiable salary plus bonus, car etc.
This new role creates the opportunity to lead and grow sales for one of the leading suppliers of turnkey solutions, equipment and consumables to the mortuary, post-mortem and funeral services business.
It offers you the chance to create and deliver a new business plan and sales strategy for the UK market. The company has a global reputation and you will be building on its existing UK business as well as identifying new and currently unexploited opportunities within its broad customer base.
The group is ambitious and recognises the potential of the market. This can be a career-changing role if you are equally ambitious with relevant experience and industry knowledge. We are looking for someone who wants to build a team, grow the business and own their own P&L.
You should have a background in selling related equipment and products to the medical and funeral sectors. Experience of tendering and managing NHS contracts is advantageous, as is the ability to find and work with a range of strategic partners in logistics, supply chain and installation.
A technical or engineering background would be also be helpful, but the ability to build relationships and manage key commercial negotiations is an absolute requirement. Strong commercial awareness is required and previous P&L experience is useful.
You can be based anywhere in UK with good road and transport links. A willingness to travel nationally will be required.
I am looking for someone who is innovative and entrepreneurial, just like the company. Someone who will find ways to make things happen and to grow the business and the UK team. If you feel you have "nowhere to go" in your current role, then this creates all the opportunity you will want.
If you have the right experience and are ready for the level of responsibility this role offers, call John Hamilton on 07831 688173, in total confidence, for more information, or apply below.