bfpeople is a boutique people consulting business bringing together recruitment and business psychology.
Established as BFP Executive Recruitment in 1990, the business merged with business psychology firm Assessment Matters in 2012 and subsequently changed its name to reflect the broader services offered.
Our depth of experience and track record will ensure you get the best advice and the best results for your important people projects.
Our fully integrated recruitment, assessment and development expertise means that we know what good looks like: we use assessment techniques, and look for potential, in all recruitment interviews; our assessment, coaching and development work is shaped by a clear knowledge of what today's workplace requires. Not by theory, or a desire to make a quick sale.

We work with organisations of all sizes, from start-ups to multinationals, in all industry sectors and with ambitious individuals and leaders.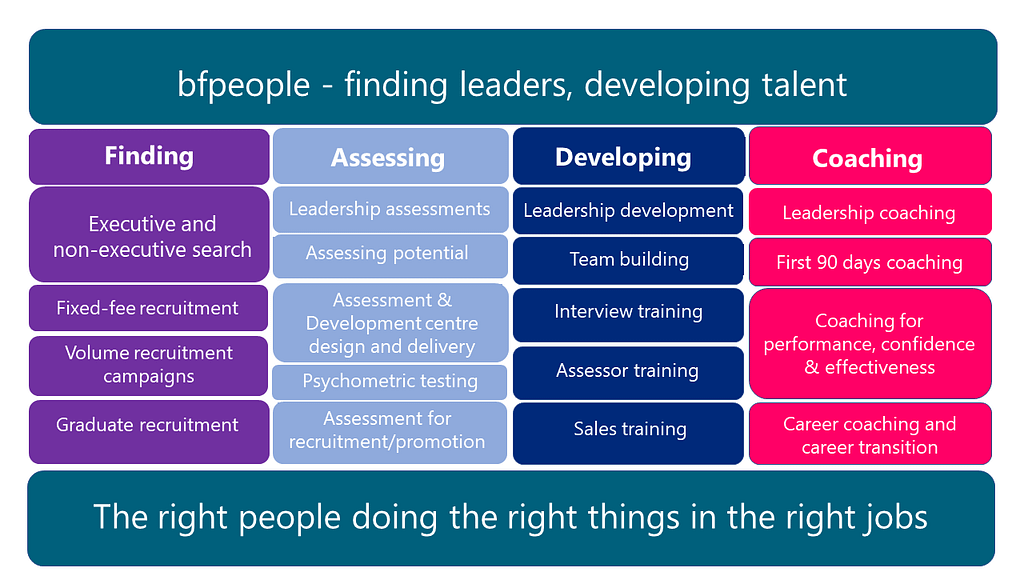 The bfpeople team brings vast experience and expertise to all projects. With a small core staff and a long-established team of trusted associates, we count chartered psychologists, qualified executive coaches, HR experts, innovative recruiters and determined researchers among our group. Every project is unique and requires its own approach and skill set. We have the depth and breadth to deliver.
bfpeople offers global reach: we are the sole UK member organisation of Executive Resources International, the network of Executive Search and HR Consulting firms. For more information about recruiting or consulting projects overseas, visit our ERI page.
John Hamilton leads the business. He has more than 20 years' experience of recruiting, leading and coaching people through leadership roles in large organisations. He has also founded consulting, design and manufacturing companies. His global business experience covers Europe, USA, GCC and APAC. John has worked with graduates to CEOs in many industries including government, energy, automotive and aerospace, through manufacturing and technology to retail and hospitality.
"We make sure you have the right people doing the right things in the right jobs. We're not interested in just putting a bum on a seat."

John Hamilton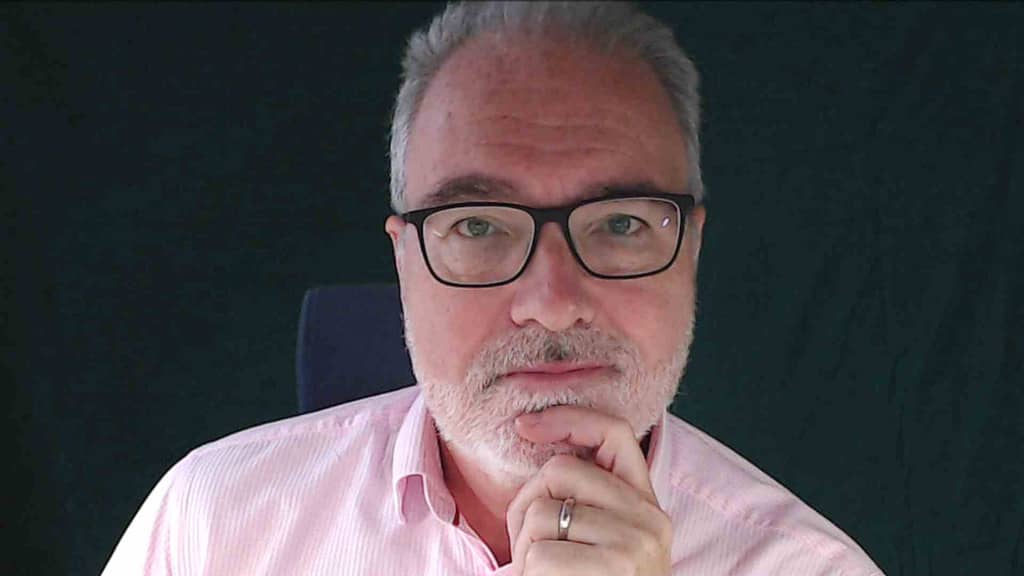 You may be interested in…
Our key sectors
Learn more about the our work and the sectors we work in
Case studies
Read some of our case studies: the problems we have solved
Acquisition search
We also help companies search for acquisitions: read more
Why should you use bfpeople?
We appreciate that you have a lot of choice when you're buying consulting services. Every firm tells you they are the best and different from the rest – very few are of course.
At this point you probably don't know us and so you'll have to trust that we will deliver great results in recruitment, that our assessments will provide sound advice. You'll have to take our word that our coaching and development will add value to your business and the people who take part. But we like to do things differently. We don't want to work with everyone – we only work with ambitious organisations who want to recruit, develop and retain the best people they can. And we don't want to do everything for you.
We want to help you to do more yourself:
we have designed internal recruitment and assessment systems for many small and large firms, including a leading FMCG brand and a car manufacturer/retailer, allowing them to control their own process and get better results
we have created questionnaires and recruitment processes for retailers, advertising agencies and manufacturers to help them deal more effectively with large volume recruitment
we regularly train and coach line managers and business owners to interview better, assess behaviour and make informed recruitment decisions to reduce their spending and reliance on external recruiters
These are just some of the things we love to talk about when we're asked why we are different!
To my customer: I may not have the answer, but I'll find it.

I may not have the time, but I'll make it.

I may not be the biggest, but I'll be the most committed to your success."

Anonymous
We're not the biggest, or the loudest, firm out there. We quietly get on with doing a good job for our clients. We know that "fit" is just as important when choosing a consultant as it is when hiring your own key staff. Put bfpeople on the short list for your next project and see how we measure up.
We work with ambitious employers and individuals. If you're ready for the bfpeople difference call +44(0)333 202 2225, or use the link below to get in touch.