Recruitment has changed
Gone are the days when executive search and leadership recruitment was all about the old boys' network and "little black books". LinkedIn, social media and job boards have all played their part in changing the way the recruitment industry works. But finding great talent – people who will make a positive difference to your business – is as hard as ever.
A strong network and in-depth sector knowledge are still valuable. But, leadership recruitment today is a rigorous process to find and assess the best people available. Wherever they may be. It is often argued that the best people already have jobs and are not actively looking for something new.
It is said that the best people already have jobs. So, they are rarely actively looking for something new. That's not always true, of course. But identifying and approaching potential candidates who might not naturally apply is an essential part of the executive search process. This creates the best chance to find an ideal match for your role, your team, and your organisation's culture.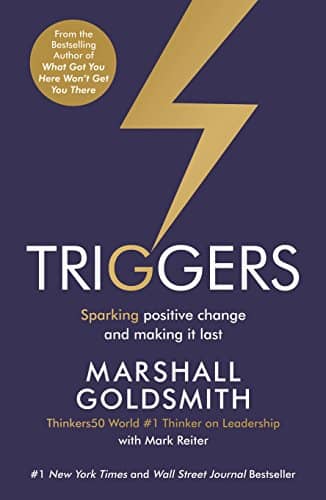 "70% of senior leaders
believe they're in the
top 10% of their
professional peer group."
Marshall Goldsmith, Triggers, 2015
It also means understanding what makes a winner. Being able to know the difference between self-confidence and ability, or potential, is essential. In research for his book, Triggers, Marshall Goldsmith found that 70% of senior leaders believe they are in the top 10 percent of their professional peer group. 82% believe they are in the top 20 percent. And 98.5% believe they're in the top half.
It's no wonder that nearly all candidates think they deserve the job!
Objective assessment is a key part of all leadership recruitment projects. Assessment provides insights on crucial areas such as behaviour and motivations, leadership style, resilience and cultural fit. These are things that can not be gleaned from interviews alone. Read more about how assessment can inform your most important people decisions here.
If you hire mediocre people they will hire mediocre people."

Tom Murphy, CEO of Capital Cities
Recruitment your way
Choosing bfpeople as your partner for executive search and leadership recruitment means the end of prescriptive processes and fee structures.

Are you are looking for one person, more, or need to hire a whole team? Whatever your requirements, we will design a bespoke solution which suits your needs and budget.
Our recruitment fees reflect the complexity of the project and what you need from us, not the salary of the job.
The "hard sell is not our style. More than 80% of our search work is repeat business or comes from recommendations. New clients come to us when they haven't been able to find what they are looking for themselves. Or when they have lost patience with other recruiters.
How we work, and charge
We have a tried and tested six step recruitment process, which takes you from briefing and job design to onboarding and development of new hires. Read more about our executive search process.
We work on an exclusive basis only. And almost all our search work is retained with an agreed engagement fee. However, we offer a much more flexible approach than most recruitment firms. In most cases, our clients prefer to agree a fixed fee for any assignment. We calculate this based on the complexity and difficulty of the role – not simply a percentage of the salary accepted. We find this has several benefits for clients:
Of course, we have clients who prefer to work on a traditional percentage of salary basis. In this case, we charge an agreed percentage based on a defined, target salary for the role. In the event of you paying a candidate more than the target salary, we will not charge more than the quoted maximum. We do not charge fees on bonuses, commissions, company cars, or any other "benefits". There are never any sudden surprises.
We guarantee new hires with you for six months. If they leave in that time, or prove unsuitable, then we will find a replacement without charging a further fee.
If our approach seems refreshing to you, then we'd love to hear from you. Use our contact page or fill in this form.