A business is only as good as the leaders it employs. Too many organisations promote or hire leaders based on the wrong criteria. You might have witnessed the promotion of the best performer in the team who couldn't make the transition to manager. Or the socially confident candidate who expertly blagged their way through the interview.
The Individual Leadership Assessment is bfpeople's most popular assessment product. It is used to assess internal and external candidates for key roles, to identify future leaders, and for succession planning. It provides a comprehensive picture of strengths, weaknesses, motivation, and potential. It offers an objective evaluation of how well a candidate will fit your requirement in your leaders.
For existing colleagues, it aids their career development, and your succession planning. You will know who has the potential to step up and what development is needed.
The Individual Leadership Assessment uses a selection of psychometric tests and personality questionnaires. An in-depth interview with the bfpeople consultant follows. We will then report to you, and to the individual, on our findings and recommendations. This will include the beginning of personal development planning – clear areas of focus for improvement and increasing effectiveness.
At the end of the assessment and feedback, you will be clear about how your candidate or colleague compares with other leaders. You will have a detailed profile of current capability and where they need to improve.
How much would you benefit from…
The leadership assessment process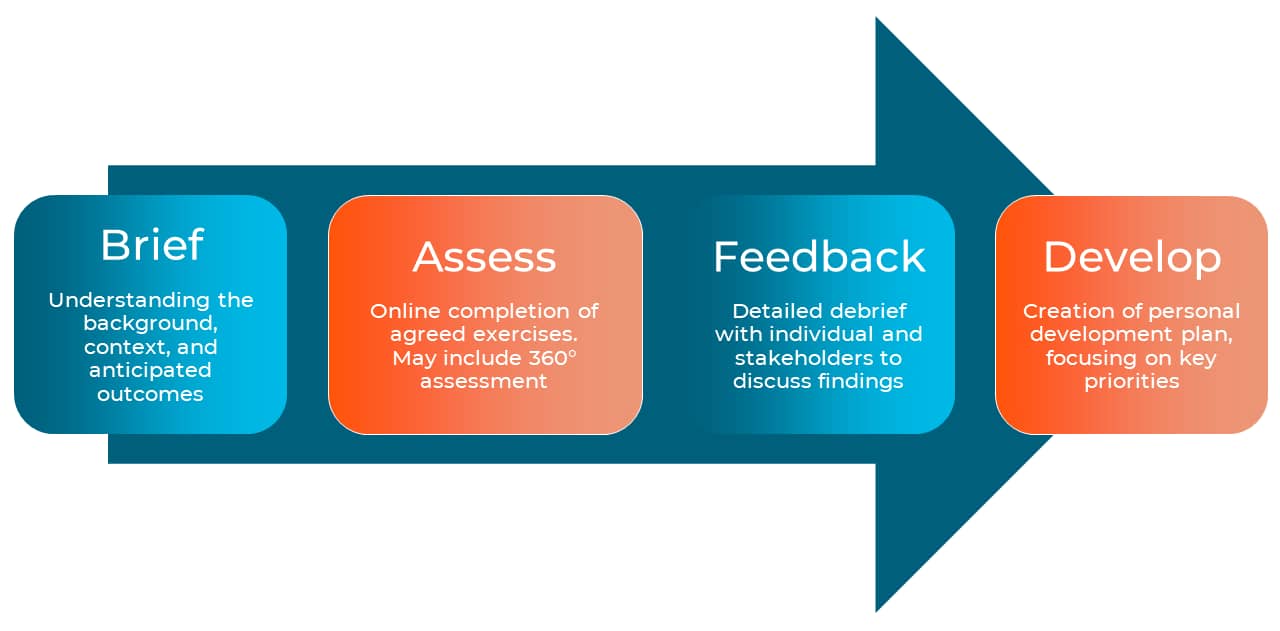 All individual leadership assessments begin with a comprehensive briefing. We want to know more about your organisation, the people concerned, and your aims and expectations from this assessment.
The participant will then be invited to complete a series of psychometric questionnaires. These will be chosen based on the information required for the project. But they will always include occupational personality and motivation questionnaires and the Leadership Judgement Indicator. Additionally, we may recommend ability or reasoning tests based on your specific needs. We only use psychometric exercises approved by the British Psychological Society.
There may also be value in conducting a 360° exercise with colleagues and stakeholders. This is not an online questionnaire, but personal interviews held online or by phone. This gives rich information that adds context and insight to the assessment.
When the exercises are completed, we will arrange a one-to-one feedback discussion. This will be face to face or online and will take around two hours. This session will explore the areas raised by the questionnaires in detail. We will look for evidence that supports (or disputes) the data from the psychometrics and discuss the implications of that information. This session is a mix of feedback from the questionnaires, intense interview, and coaching.
Following the feedback session you will receive a written report highlighting our findings and recommendations. The report will focus on the individual's strengths, shortcomings, and blind-spots, as appropriate. It will also offer suggestions for the individual's further development.
This report is usually shared with the participant as part of their development. Further coaching sessions can be arranged as required.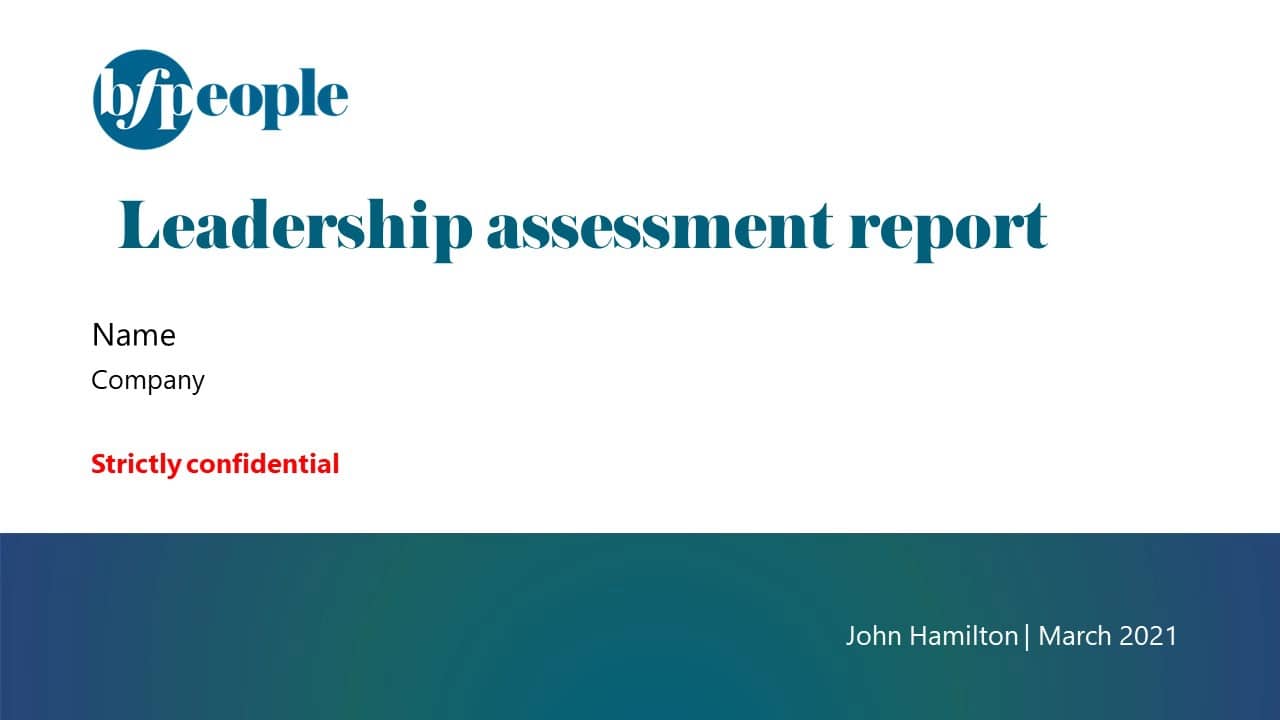 Do you want to be a better leader?
We also work with some ambitious leaders who want to understand more about themselves, their own style and how they might be more effective.
Self-awareness is an important leadership characteristic. Gaining a clear understanding of what you do well, what you should do better/differently, and how your style impacts others will always be a good investment.
Who uses the Individual leadership assessment?
We have ongoing contracts to deliver individual assessments for many businesses and organisations. From start-ups looking to scale up quickly, companies in the arts, technology, manufacturing, and professional services sectors, to government organisations, we undertake assessments of their existing staff and potential joiners.
We also provide the service to many other recruitment, training, and coaching firms. This supports their work with their own clients.
And finally, we work with individuals seeking greater self-awareness, or looking for career change or development.
How much does it cost?
The cost of an individual leadership assessment is influenced by various factors. These include the choice of assessment tools and the inclusion, and scope, of a 360-degree interview. Typically, our fee is £950 plus VAT per person. This comprehensive package encompasses two personality questionnaires, the Leadership Judgement Indicator, and a critical reasoning test. Additionally, it includes a detailed one-to-one feedback session, a written report with recommendations, and expert support for personal development planning.
Discover the power of assessments in gathering invaluable insights about your leaders, and make informed decisions with confidence. Contact bfpeople or simply fill out the form below.