"Do you use Powerpoint?"
"Yes. I do."
"Great. Because this job really needs an advanced knowledge of Powerpoint to design and make presentations to staff and the board. Um… Er… How are you on Employment Law?"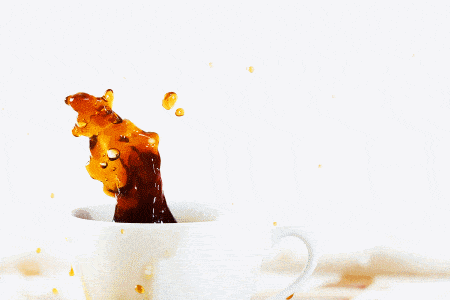 It was at this point that I splashed my coffee in the lounge of a well-known Business Centre just off the M1. I'd arrived early and was waiting for my booked interview room to be ready and so was sitting in the Business Lounge, next to an ongoing discussion. The one asking the questions was a recruitment "consultant", the other (becoming more uncomfortable by the moment) was a sales manager, clearly being interviewed for a key appointment with a big-brand client.
The reason for the candidate's discomfort, and my near-redecoration of the Regus Lounge, was two-fold: firstly the very-public nature of the conversation was inappropriate – in the short time I sat there, I'd learned who the candidate worked for, what her salary was, what job she was being interviewed for just now and other, quite personal, bits of information about her and the recruiter's client – the company the role was with. There were four other people in the room, working on laptops, reading the newspaper or waiting for a meeting – this was no place for a confidential discussion of this nature, even sotto voce, which this certainly wasn't.
Superficial interviews
But more than that, I was astonished by the superficial level of the interview. The words above are a transcript – I wrote them down at the time. The closed question about Powerpoint – obviously an important feature of the role, with no further discussion about it – was typical of the interview: a whole series of cursory questions with no follow through, or even flow to the discussion. I couldn't stay until the end as my room became available, but I've no doubt that nothing changed after I left.
So what's my point here? If you give vacancies to recruitment firms, on a retained basis or otherwise, do you know how they are representing you and your business? Are they discreet? Do they keep your information confidential? Or do they let anyone within earshot know what your plans are? I've lost count of how much sensitive information I've overheard in hotel lobbies, airport lounges and via telephone discussions on trains.
Just as importantly, how capable are they of understanding your requirements and interviewing well enough to make sensible recommendations? Interviewing is not a tick box exercise. It takes knowledge, experience (and a little skill) to properly assess a candidate's suitability, motivations and fit.
The moral of the story is to check who is doing your recruiting. Is it the person who came to you promising specialist knowledge and an in–depth process? Or is it an inexperienced "consultant" with little knowledge of business, behaviour or people?
Recruitment fees are rarely cheap. If you're spending money on recruiters then do choose wisely.